Singer: Mocci Ryen, Cathy Batistessa, Anne K


More Than Ever People

Verse 1:

Wake up you lazy people.
Put on your heads and realize.
We can be positive people.
Adjust your attitude and rise.

Verse 2:

Beyond last stand desire.
Kept free and individualize.
The colors of your power.
Let love come shining through your eyes.

Verse 3:

Wake up your bread-head people.
It's time so in control of you?
Such in all the time for money.
When will you see the real truth?


Chorus:

We can be more than ever, people.



Out Of Time



The project "Levitation" is based since many years on Ibiza.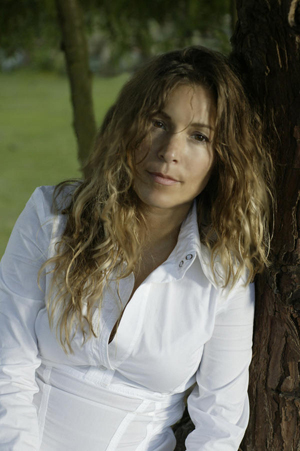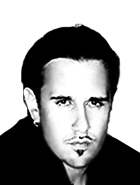 Chris Gilcher


The first contact with making music was by learning to play the classical guitar at an age of 7. After discovering the tracks of Jimi Hendrix and Van Halen the plan arose to become a Rockstar. Well... I switched to the electrical guitar and started to play sessions at a local pub called "Village - Home of the Blues. And blues is still one of my main roots, when it comes to playing guitar for the projects I am involved in.

I was also very interested in computers as a teenager. When I finally got a Commodore Amiga, I started to compose electronic music on that machine, which had quite limited hardware capabilities. But it did a great job. And those limitations were one reason for the creative tracks, that have been produced on this computer...

Then the first synthesizer expanded my musical universe and bit by bit more machines found their way into my bedroom.... This is when I got to know some people I still work with today..ibiza music, that means music from ibiza... music, ibiza.... .

Ingmar and Marcell...Levitation.

The first projects were done round 1992 and are still quite successful, like "Out Of Time‰ (Used in the Vodafone spot in 2002!)



Nowadays there are several projects with different people and that concentrate on a distinct kind of musical style. e.g.: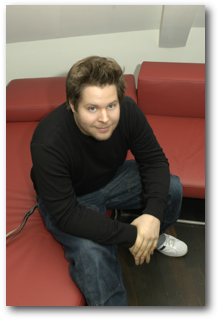 Marcell Meyer

Mr. Funky Fingers...
Started playing piano at the age of 14. It soon became clear, that Marcell wanted to play his own music. Having a strong urge to improvise along with the compositions his teacher tried to teach him. Fascinated by artists like Herbie Hancock, Miles Davis and also pop artists like Prince. At that time Hip Hop beginning to become a major thing in the music industry these influences started to form his style.
The starting point in the industry was signing a deal with the Ibiza based label "Open Mind Music" in the mid nineties.
The project "Levitation" together with Chris Gilcher and Ingmar Hänsch was responsible for the Lounge classic "More Than Ever People" featuring the wonderful voice of Cathy Battistessa, featured on many compilations since then.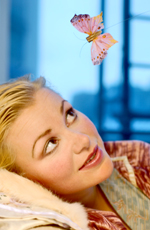 Mocci Ryen

Singer songwriter Mocci Ryen has become quite a Chameleon in Norwegian music industry. From songwriting tuition with Sir Paul McCartney to jamming with Patti Labelle during the 2004 Nobel Peace Prize Concert and lately international musical collaborations with renowned artists from Pakistan and South Africa – Mocci's career has taken her all over the map. This has served as inspiration to her many musical projects - a crossover between soul, jazz, electronica and world music.

"..and not to mention Mocci Ryens moving sensual "Knowing me Knowing you" – complete with scat-yodelling of international calibre." Stein Østbø, VG.

Her broad musical repertoire and vocal versatility and talent has developed to become one of her biggest strengths as a singer, interpreter and artist and she has won great recognition and admiration from both critics and audiences throughout the world."My worst Eurovision Song Contest experience ever was when Haldor Lægreid beat Mocci Ryen and her song "You've got the motion". It was the best Eurovision song ever, a song like that only comes along every once in a light year." Thomas Strzelecki, Dagbladet.

After appearing at the Norwegian Eurovision Song Contest finals 2001 with the song "You've got the motion" which also became a radio hit that year, Mocci was asked to become a cultural ambassador for the HIV and AIDS TV telethon 2001 and released her single "City Fish" especially written for that event. Several singles have been released after that as well as several records with Moccis signature on them. "Syrinx" was her first and up to now only record where she is singing in her native tongue Norwegian.

"Some of the songs sing in my inner ear, as does Mocci Ryens interpretation of Du ser meg i auga, with lyrics by Haldis Moren Vesaas." Roald Helgheim's critique of the record "Syrinx".

Her latest single "Tonight" (2006) was co-written by L.A. based producers Daisy Pusher and her international collaborations also include long-time friends and producers behind the world renowned "Cafe del Mar" compilations.

Mocci was raised in the USA and studied music and composition later on at Liverpool Institute for Performing Arts (LIPA) in the UK. She is now a resident in Oslo, Norway where she runs her own production company M'productions. She is active in various international collaborations such as JAZMYNE – a Nordic/South African music project with 12 leading female jazz musicians and her recent collaboration with Pakistani pop act FUZÖN who was nominated for 6 music awards this year (and won two). In addition to this she has collaborated with many Norwegian and international artists. Mocci is currently working on a musical project which will take her along the ancient Silk Road.

Mocci has been featured in many national and international TV shows throughout the past couple of years and is in demand for solo projects and collaborations both nationally and internationally. She has toured 52 states in the USA, Mexico, Canada, Bermuda, Venezuela, South Africa, Malaysia, India, Pakistan and most countries in Europe. She has also received numerous grants and scholarships and is an artist featured in the Telenor cultural programme. In Norway, Mocci also tours extensively for the Norwegian Concert Institute (Rikskonsertene) with her own musical production "Elvis and me" – based on a true story.